E.J. Kitchens
Adventure and romance are only a page away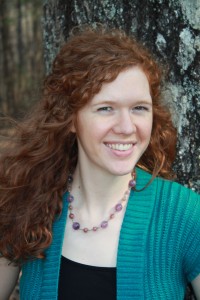 Social Media Links
Website: http://www.elizabethjanekitchens.com
Group blog: http://www.landsuncharted.com
Pinterest: http://www.pinterest.com/ekitchens0132/
Facebook group Faith and Fairy Tales:       https://www.facebook.com/groups/585858426143754/
Instagram: https://www.instagram.com/ej_kitchens/
Goodreads: https://www.goodreads.com/user/show/10409961-elizabeth
Amazon Author Central: https://www.amazon.com/E-J-Kitchens/e/B00J7C53XG
Bookbub: https://www.bookbub.com/profile/e-j-kitchens
Biography
E.J. Kitchens loves tales of romance, adventure, and happily-ever-afters and strives to write such tales herself. When she's not thinking about dashing heroes or how awesome bacteria are—she is a microbiologist after all—she's enjoying the beautiful outdoors or talking about classic books and black-and-white movies. She is a member of Realm Makers and lives in Alabama.
Book cover photos can be found on the Books page: https://www.elizabethjanekitchens.com/the-writer/
Books
Books can be purchased through amazon here: https://www.amazon.com/E-J-Kitchens/e/B00J7C53XG
THE MAGIC COLLECTORS: Of Magic and Mirrors
THE ROSE AND THE WAND*
TO CATCH A MAGIC THIEF*
More coming later…
THE MAGIC COLLECTORS: Of Magic Made
WROUGHT OF SILVER AND RAVENS, book 1
WROUGHT OF LIONS AND SAND, book 2 (coming soon)
More (related) novels coming later…
THE MAGIC COLLECTORS: Realm and Wand
THE KING'S SPELL, book 1
THE KING'S ENCHANTRESS, book 2 (coming 2022)
THE KING'S GUARDIAN, book 3 (coming later 2022 or 2023)
CURSE KEEPER, CURSE BREAKER
MIDNIGHT FOR A CURSE*
CURSED FOR KEEPS* (coming 2021)
Possibly more coming later…
DAWN BRINGER; STAR VEIL; SKY KEEPER; MOON SONG; DUSK CRIER
SHORTER WORKS
"Caught on Film" (Mistry and Wilder series)
"A Spell's End" (ENCIRCLED)
"How to Hide a Prince" (TALES OF EVER AFTER)
An * indicates an audiobook version. These are available through amazon, Audible, and iTunes.