The King's Spell
by E.J. Kitchens
Realm and Wand, book 1
A Magic Collectors series
YA fantasy, Christian
Cover Reveal and print book release: June 10, 2021
Ebook Publication date: June 17, 2021
Book link: https://www.amazon.com/dp/0999350986
Goodreads: https://www.goodreads.com/book/show/58340580-the-king-s-spell
Author information is available here.
Cover design by MoorBooks Design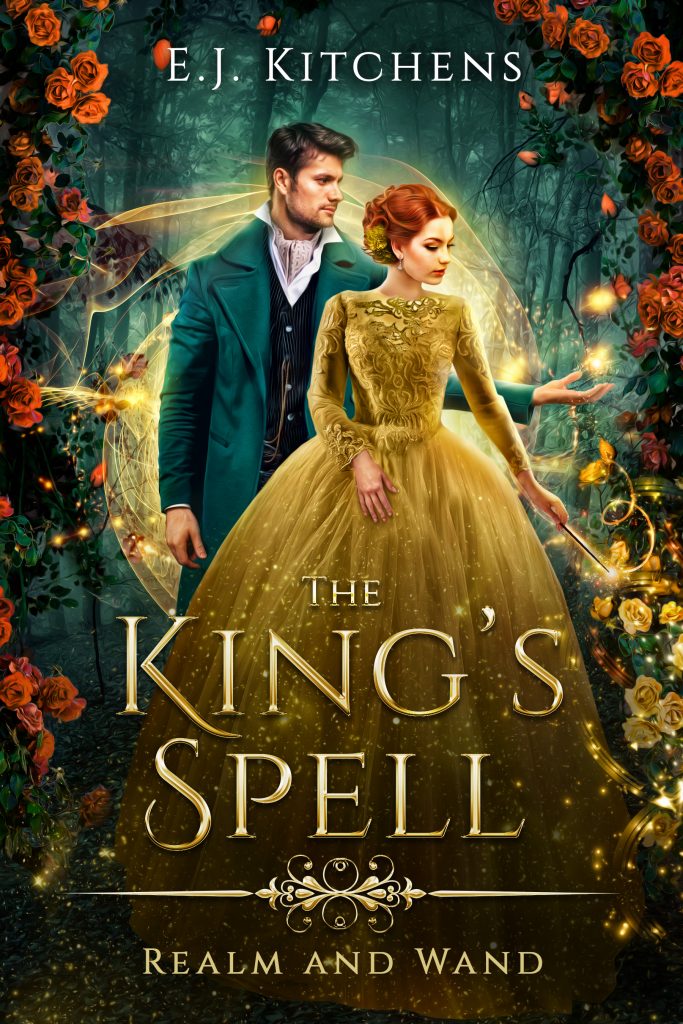 Back Cover Copy
Only a king can banish sorcerers and strip enchanters of their power. Only a king is immune to spells and potions. Only a king knows the truth behind the legends. Until now.
Magic Collector Devryn Ashby may have deserved the curse that saps his magic-manipulating abilities, but it certainly won't help him with the task King Reginald has assigned him. Instead of allowing him to continue hunting for those who stole the powerful Enchanter's List, the king makes Devryn trainer-in-magic to the mischievous enchantress Lady Meredith Lofton.
Except for an occasional matchmaking exploit, Lady Meredith has little use for her power of enchantment—until the king asks her to train in magical warfare techniques. This both excites and terrifies her. And irks her, for she refuses to be bossed around by the critical Devryn Ashby, a man she's not even sure she should trust.
But as dangers increase and the sorcerers' schemes unfold, Devryn and Meredith must choose whom to follow—their own desires and prejudices or their king. Only a king knows how much the kingdom depends on their choice.
Additional Images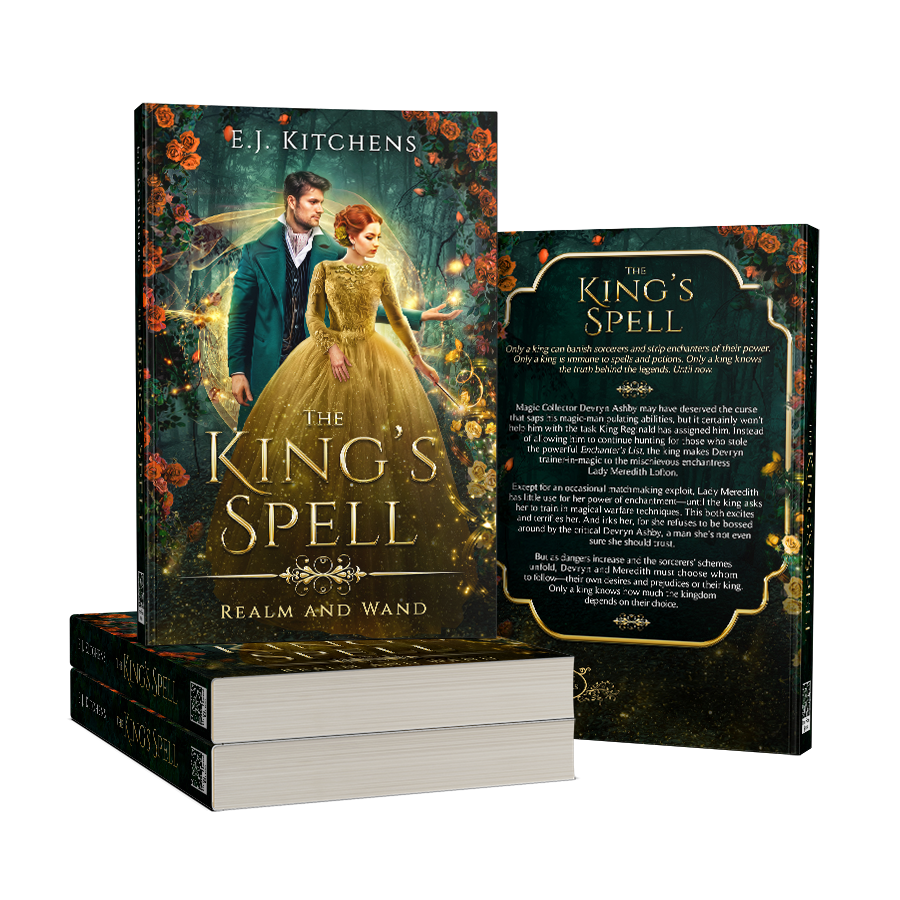 Premade Graphics for The King's Spell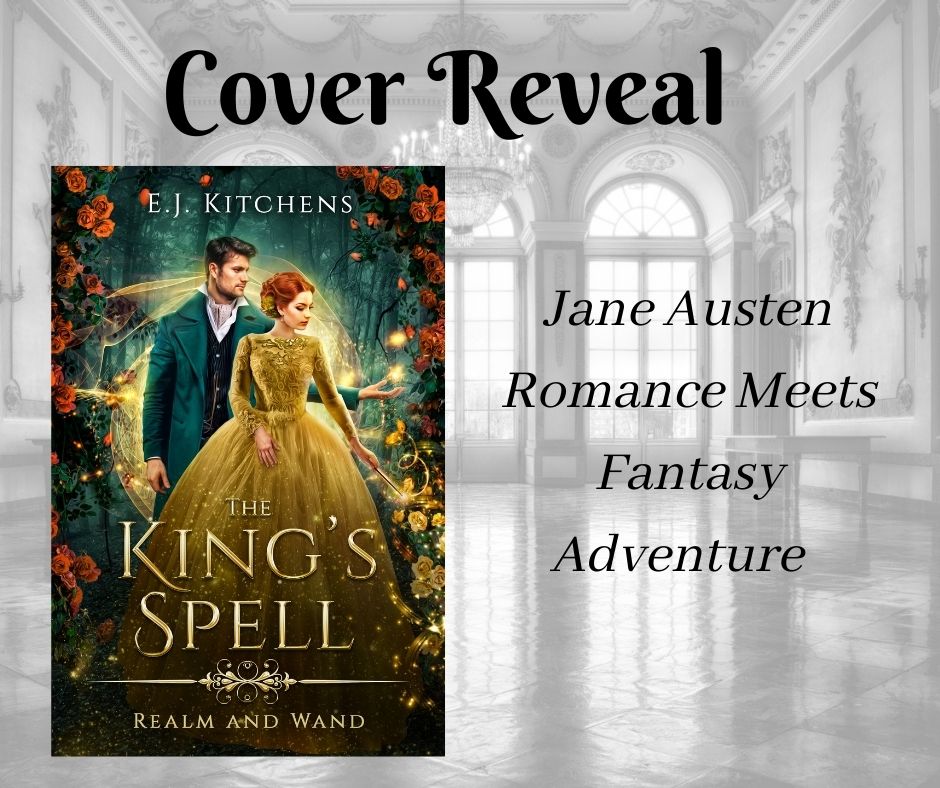 Praise for The King's Spell
I thoroughly enjoyed The King's Spell. Set in a Jane Austen-esqe world with fascinating magic, mystery, and intriguing and enjoyable characters, this book is a must for readers looking for something more than the usual medieval fantasy fare. I need the next book (and a cup of tea) now!
~Morgan L. Busse, author of the award-winning Ravenwood Saga
A compelling mystery wrapped in a complex and richly detailed world.
~H.L. Burke, fantasy author and Realm Award winner
I thoroughly enjoyed this story. The unique, fully realized magic system captured my interest and the realistically developed characters held it, binding me to the unpredictable, compelling plot that kept me guessing. I didn't want the story to end, and I may have wailed in despair when it did.
~Lauricia Matuska, author of The Healer's Rune
The King's Spell draws readers more deeply into Kitchens' unforgettable world of manners, magic, adventure, and romance. Half-magic Devryn Ashby is just as delightful a hero as anticipated, especially when paired off against the mischievous enchantress Lady Meredith Lofton. With just the right balance of wit and danger and an entertaining cast of multi-faceted characters, I can't wait for the next installment!

~Laurie Lucking, award-winning author of The Tales of the Mystics