I love spring and am always pleasantly surprised at what pops up around the old houses in town. Here are a few flowers commonly found about a Southern yard in early springtime.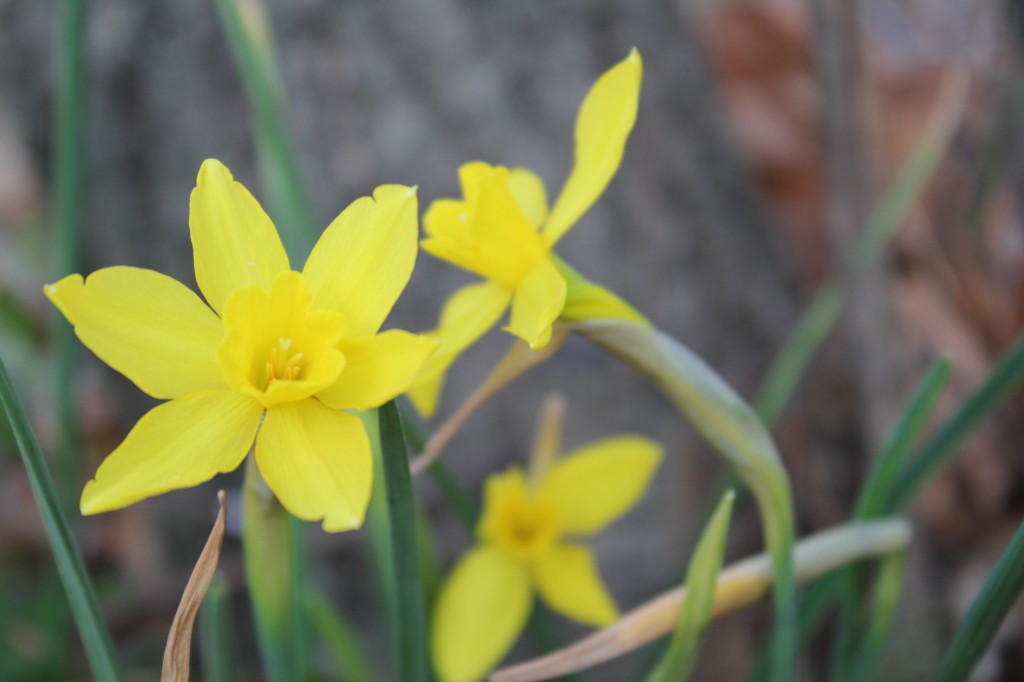 Or is that yellow flower above a jonquil? That's always confused me, so I finally took the trouble to look it up. According to this article, it's a really daffodil. Well, mostly likely, unless it's a Division 7 or a Division 13. That's as clear as mud now.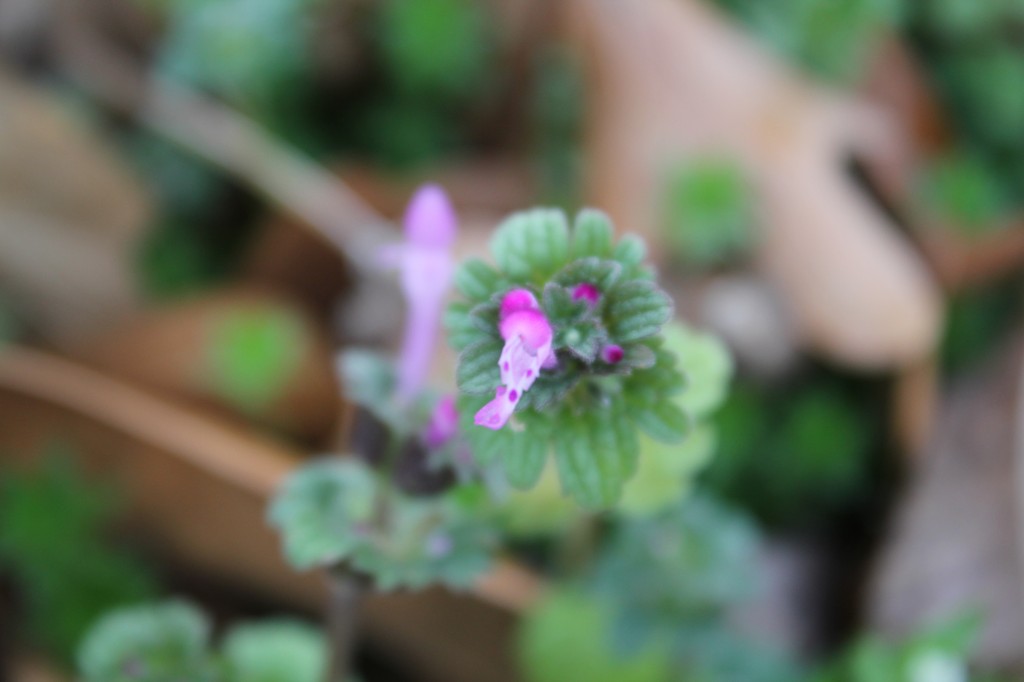 Henbit is quite popular with the bees, and in case you're hungary, Wikipedia says the leaves, stems, and flowers take a bit like spinach.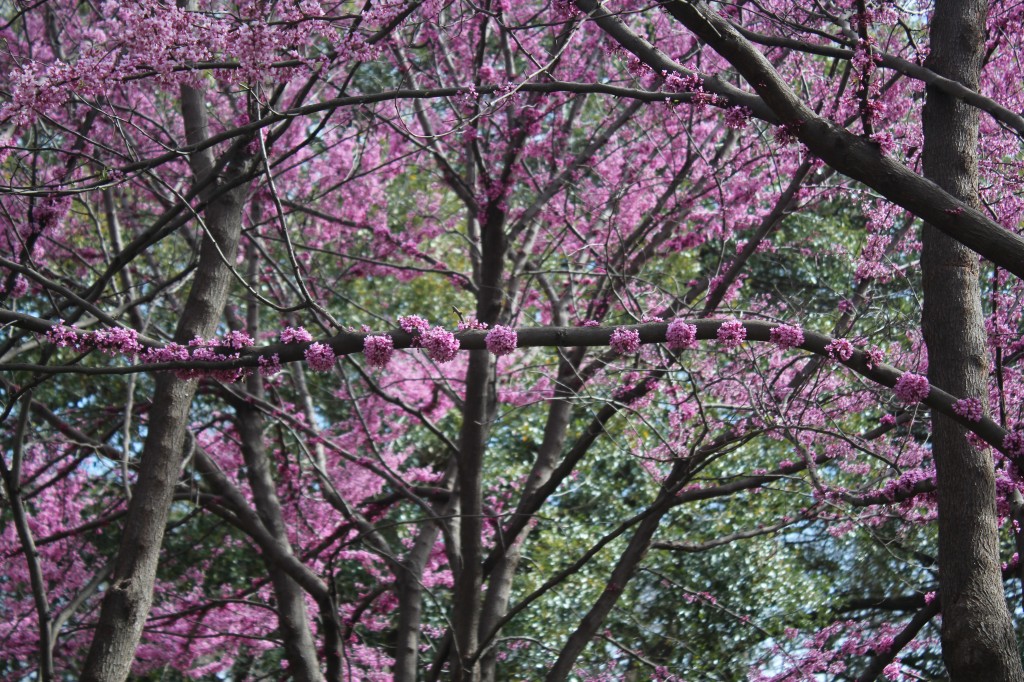 Wikipedia tells me that the redbud is sometimes known as the spicewood tree in parts of southern Appalachia, where its green twigs are used as seasoning for wild game, such as venison and opossum. Spicing up opossum with redbud leaves sure makes it sound more appetizing, doesn't it?